SET OUT TO EXPLORE ROANNE IN AN ELECTRIC BOAT.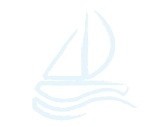 The sun is here – how would you like a relaxing outing with family or friends?
The port offers an electric boat hire service. Four Ruban Bleu electric boats are available. Depending on the model, they can carry five to seven people.
No licence is required, for these stable, comfortable electric boats, so why not take a trip around the port or try an excursion along the Roanne to Digoin canal.
SUGGESTED ROUTES:
A destination guide is available to help you make the most of the surrounding area.
OPENING PERIOD:
05/15 to 08/31 Monday to Saturday
and 09/01 to 09/30 Monday to Friday
Display the port regulations in french
Display the port regulations in english 
BOOKING REQUESTS
Contact the harbour master's office to book an electric boat
HARBOUR MASTER'S OFFICE:
Quai du commandant de Fourcauld, 42300 Roanne.
Tél : 04 77 72 59 96 / 06 30 80 07 61